This sushi class aims to teach the fundamental techniques of making traditional Japanese sushi and apply it to the western sushi "rolls". At the same time, you'll get to know the trivia of sushi and the stories surrounding the "sushi-world"!
Are there any table manners at sushi restaurants? What actually is this green paste called wasabi? What's the difference between the pink ginger and the red ginger? Do sushi chefs have original styles of their own? etc etc… Now's the chance to have your questions all cleared!
Abashiri being rather a warm location at N44°, it's even said to be a miracle of mother nature to be able to see the drift ice here. The drift ice is what supports the stable food pyramid in the Okhotsk. Not only does it bring together the phyto-planktons, but also the iron mineral which plays the important role in this entire food pyramid story!
These are all parts of the sushi story! Come and find out yourself!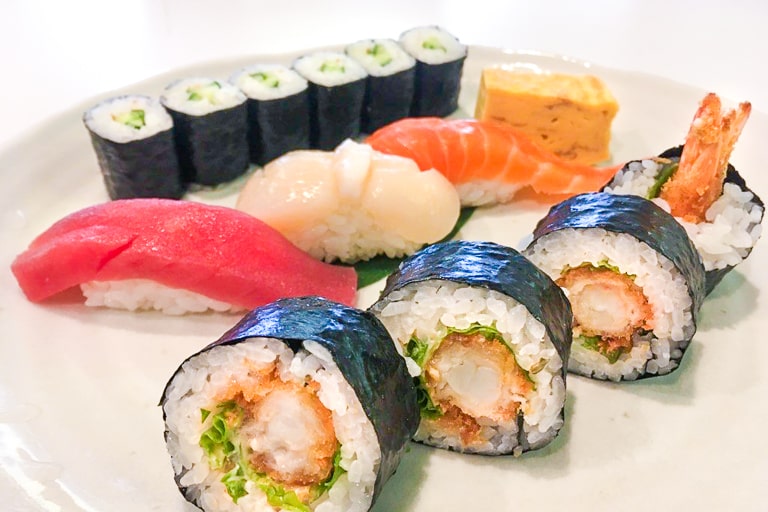 Fare

¥4,500 per participant
Time required

1.5 hour
Meeting Time & Place

4:30 PM at Roadside Rest Area "Ryuhyo-Kaido Abashiri"
Minami 3-jyo Higashi 4-chome
Abashiri City, Hokkaido ( Google map )
0152-44-5849
In downtown, 3-5 minutes walk from the bus terminal.
Please Note
If you would like to make cancellations or any changes in your reservations, please let us know by 5pm of the previous day.
Please pay on-site in cash in Japanese yen.
All important announcements including sudden changes and cancellations due to bad weather will be made on the

top page of this website.

At the same time we will also

email you

and

inform your hotel concierge.

Please make sure to check.