20. Mar 2020 | Others
Good Days Will Return….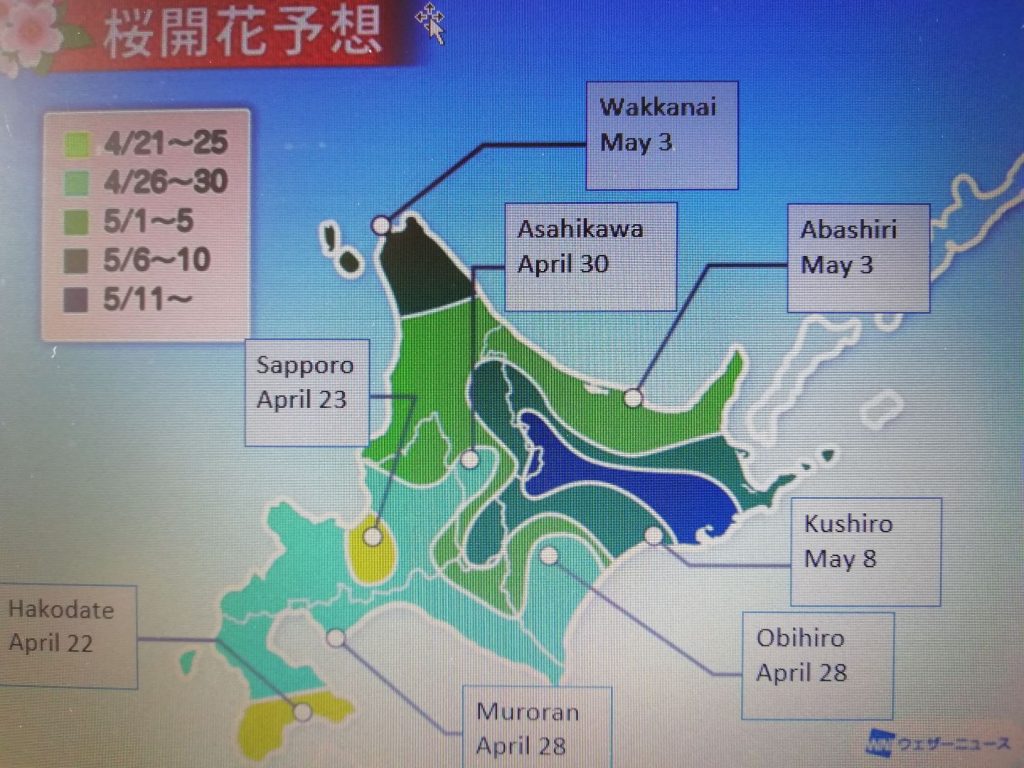 Although the Emergency State Declaration was lifted yesterday in Hokkaido, many public facilities in Abashiri such as the Northern People's Museum and the Restaurant at the Drift Ice Museum will still be closed till the end of March, as announced yesterday, to prevent the spread of the corona virus.
At this intense time, we're all feeling stressed. To feel better, I go out to the woods, the ocean and lakes and rivers around the town. It's good to feel the wind, smell the earth and see the young buds coming out. Relaxing.
Also, I just found this "sakura-map" on internet.  The warm winter broughtforth early blooming of the sakura trees.  Abashiri – expected on May 3!  About 10 days earlier than usual.  Imagining the bright pink spring that's about to come will keep me going for some time.
Stay safe and keep imagining the good time that will definitely come back!!