24. Sep 2022 | Nature
Hokkaido Trivia – Onsen Paradise
Onsen, hot spa, has been a big thing in Japan for more than 1300 years. A huge tub of warm water from hot springs contains minerals that are said to work well for your health. And this has brought many Japanese, especially the seniors, to spend weeks at onsen with facilities equipped for long stay.
There's the impression that Hokkaido has few onsen, but think about it. Hokkaido is a volcanic island. There are hot springs all over the island – and a wide variety, too. There's over 200 onsen venues with 2000 hot springs!
Some of the noteworthy ones are: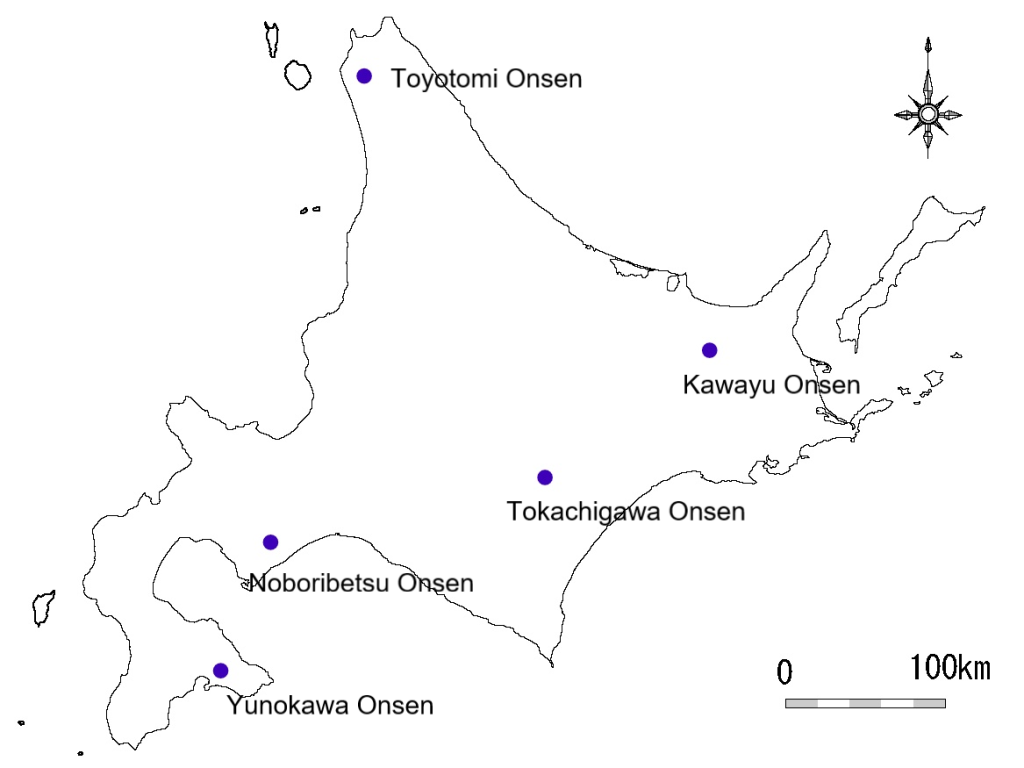 Toyotomi Onsen – northernmost onsen in Japan found in the early 1920's when they tried digging an oil field. Slight odor of kerosene, but popular as a therapeutic onsen.
Kawayu Onsen – a sulphur spring with strong acidity that's said to work on all diseases. Quality of the water ranks with Kusatsu Onsen, Japan's top 3 onsens.
Tokachigawa Onsen – a rare moor hot spring with water that's heated by the heat generated when ancient sedimentary plants turned into coal.
Noboribetsu Onsen – Hokkaido's representative onsen resort. Found in 1857 with affluent water and multiple hot springs each with various minerals.
Yunokawa Onsen – one of Hokkaido's leading onsens, with easy access to the airport. Has 42 hot springs in total!

If you're not comfortable bathing with strangers (naked) and if you'd like to be freed from all the non-spoken rules about onsen culture in Japan, there are more and more hotels or ryokans with private onsen attached to your room or onsen that you can make reservations to use privately.
So warm up in a hot tub of onsen and get yourself ready for another day of activities in Hokkaido!
rf: Hokkaido Institute of Public Health