10. Oct 2022 | Nature
Hokkaido Trivia – 2022 First Snow Fall in Hokkaido
The meteorological agency announced on October 4th that the first snow falls in Hokkaido were observed at Mt. Asahidake (2291m) and Mt. Kurodake (1984m). Both are high peaks in the Taisetsu mountain range, Mt Asahidake, the highest in Hokkaido.
See here for Mt. Kurodake's web cam (at 1300m) looking up towards the mountain peak:
And the view from the peak of Mt. Asahidake:
http://211.18.244.62/webcam/support/index.cgi
You might want to note that Mt. Asahidake is also the first place in Japan where leaves turn into autumn colors, which is usually in mid-September. It's when Honshu (mainland Japan) is still suffering from the midsummer heat.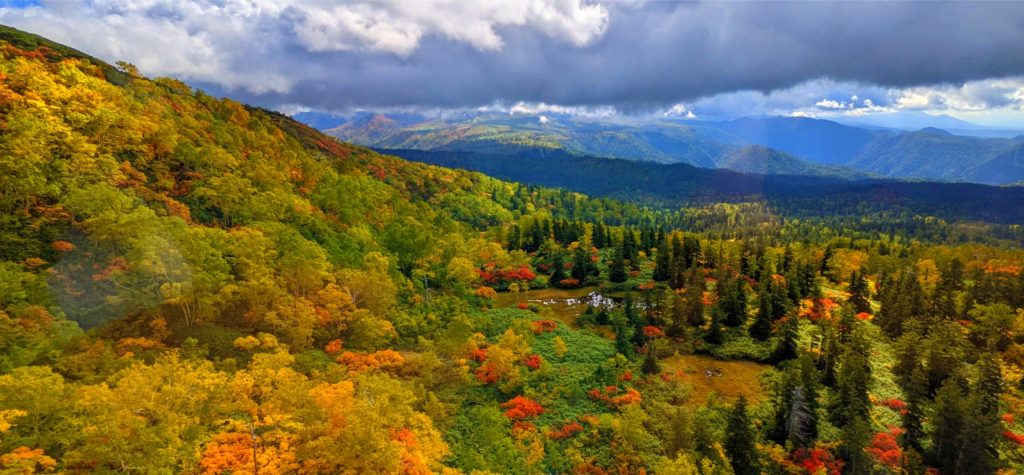 Since Oct 4, we've been hearing more and more Hokkaido mountains having their first snowfall for this season – such as Mt. Rishiri (northern Hokkaido), Mt. Shari (eastern Hokkaido), Mt. Yotei (southern Hokkaido)…. It seems like winter is coming faster than usual.
In Hokkaido, there's a saying that when the "snow bugs" fly, you'll be seeing snow very soon. These small flies with woolly body were seen flying late last month. No wonder it's snowing pretty early this year!

Stay warm and enjoy your outdoor activities here!