15. Dec 2019 | News
Introducing Our Winter Programs 3 – Study Tour on Commercial Smelt Fishing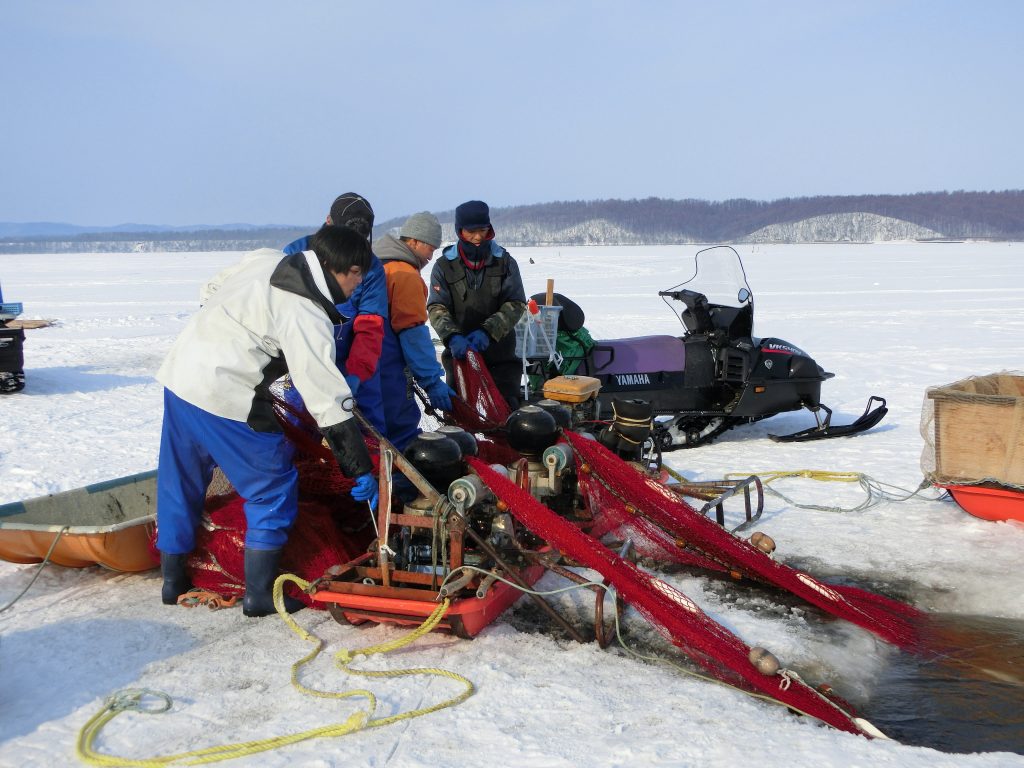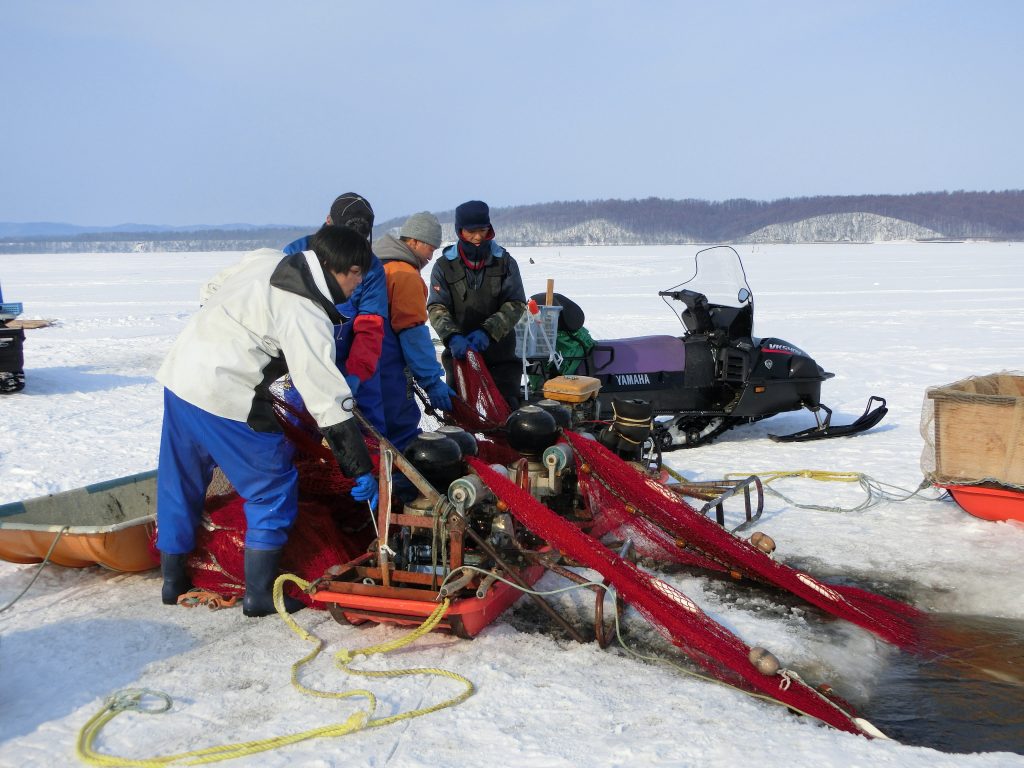 Commercially caught smelt are boiled in sugar and soy sauce to make Japanese traditional preserved food, tsukudani, that is consumed throughout the year. And, Lake Abashiri is probably the largest smelt fishing point in Japan!
A rubber boat ride on frozen Lake Abashiri will take us to the commercial fishing point out in the deeper side of Lake Abashiri.
During the tour, we'll have detailed explanations from industrial experts from the fishing union. We may even be lucky to see wild lives waiting for some share from the day's catch! And at the end of the tour, we'll try out some deep fried smelt.
Price: Y5,500 per person
Date/Time: Every Sundays (Jan 26 to Feb 23); 9am to 11:30am