7. Dec 2019 | Nature
Introducing Our Winter Programs 2 – Snowshoe Nature Walk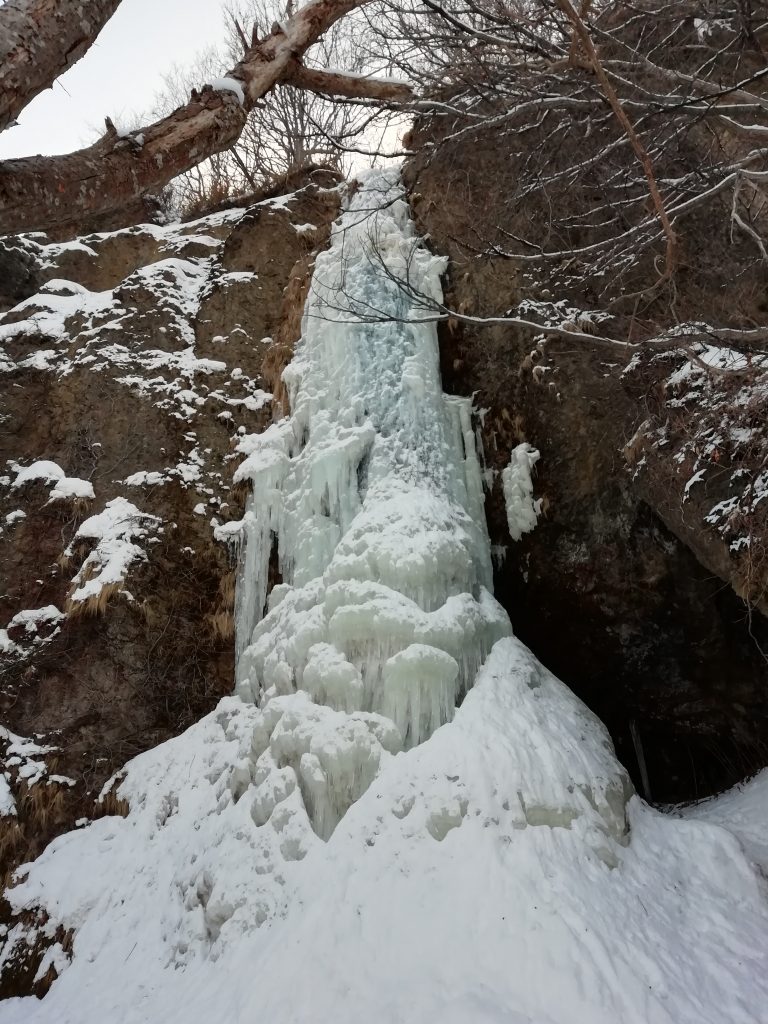 It's a slow and relaxing walk in the woods that overlooks the Okhotsk Sea. The snow shoes will help you to walk along the trees and down the slope to the beach that lies under the Cape. There are more than 9 falls – the highest is 40 meters – along the beach. Not many locals know that these falls freeze in winter. We'll go and see these falls as well as the drift ice (if in season) on the shore. Great chances of coming across Sea Eagles and small animals like the Siberian Chipmunks, too.
Price: Y10,000 per person (incl. snowshoe rental)
Duration: approx. 3 hours (approx. 3km)
Please contact us at info@ahww.jp for more info.