11. Sep 2019 | News
Cosmos Flowers in Bloom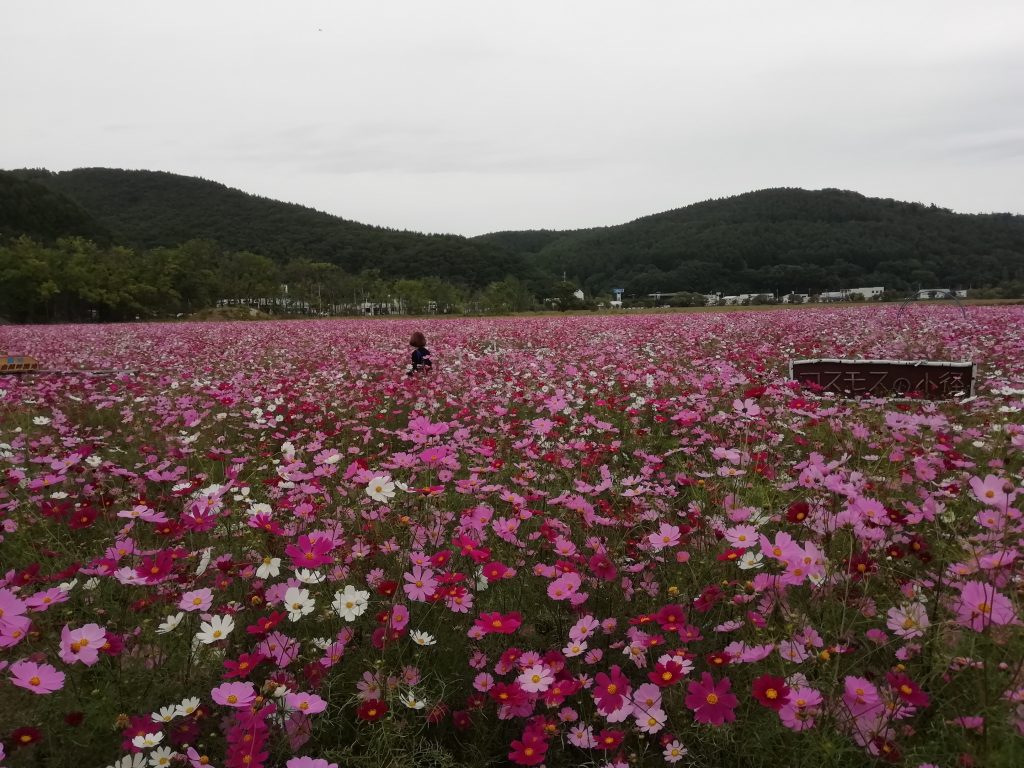 Summer ending quite fast in Abashiri, it's quite hard to find flower patches like in spring or early summer. Cosmos and sunflowers (blooming in later September) will be the last flowers to enjoy till next April. This is at Omagari Lakeside Park. The pink cosmos flowers will be in bloom till end of September. You'll be surprised at the sweet fragrance in the air.
Omagari Lakeside Park is just 5 minutes drive from downtown along Route 238. They also have a corn patch where they let you experience harvesting during the season. This will need reservation.
The park is opened from 9am to 5pm.