23. Jan 2020 | Nature
Many Ways to Enjoy the Drift Ice!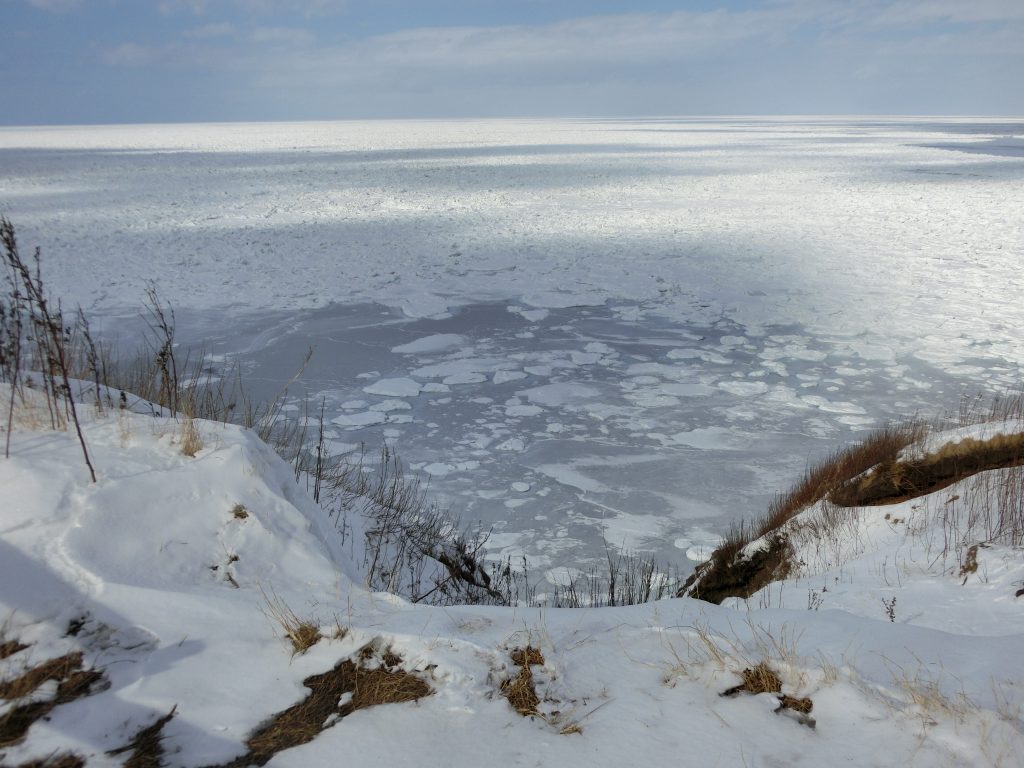 The drift ice is coming and I'm sure most of you will be going on the Aurora cruiser. I want to show you other ways that I, as a local, enjoy the drift ice.
(1) Tourists tend to skip the Drift Ice Museum when they get to see the drift ice on Aurora. But you're missing a lot here. This is the only place where you can actually get to know the mechanism of the drift ice, its global influence and issues. They also have a short 5-screen movie that reveals the local sceneries of the drift ice in full length.
(2) If you're at the Drift Ice Museum, I would definately recommend you to go up to the observation deck where you can see the drift ice in entirety. You'll get to see the drift ice from 3 dimensions – how it flows down from the north and how it's pushed to the Shiretoko Peninsula by the sea currents. If you're fascinated by the wonders of the drift ice, it's a must place to visit.
(3) Hop on to a taxi or rent a car to take a 30-minute ride to Cape Notoro. Here again, you can see the drift ice from a different angle.
(4) I personally like to go to the port – behind the Toyota car dealer towards Masuura area – especially at sunset. I love to see the red sky over the drift ice. If it's too early for the drift ice, you can see the so-called "pancake ice ("lotus leaf ice" in Japanese)". If it's too late and you missed the prime of the drift ice, you can still see the remnants sometimes with swans near by.
(5) And last but not least, if you're seeking for adventure, walking on the drift ice is a great experience. You have to travel to Utoro (about 2-hour drive) to do this since the drift ice is much thicker in the Shiretoko area. It owes to the fact that the drift ice reaches the shore of the Shiretoko Peninsula before Abashiri and other areas in the further west. There is a professional guide to take you to the drift ice walk.