5. Feb 2023 | News
2023 Drift Ice Festival and Okhotsk Food Stall Event
The 58th Drift Ice Festival will be held this coming weekend for the first time since the pandemic. This year the event site will be moved to the courtyard of Echo Center (along Abashiri River in front of Dormi Inn) in downtown Abashiri from the usual port. It'll give us all a much easier access to the event!
Date/Time: February 11 (Sat) 10:00-20:00
        February 12 (Sun) 10:00-20:00
Place:   Echo Center 2000
        3 Nishi 3-chome, Kita 2-jyo, Abashiri City
Contents: Snow statues by locals, ice carvings, ice slide, various
       games with prizes, stage shows etc
       Fireworks on February 12 (Sun) from 6pm
       *Statues will be lit up after dusk till the closing time
Food Stalls: Abashiri champon noodles, miso soup with clams and
        many more using local ingredients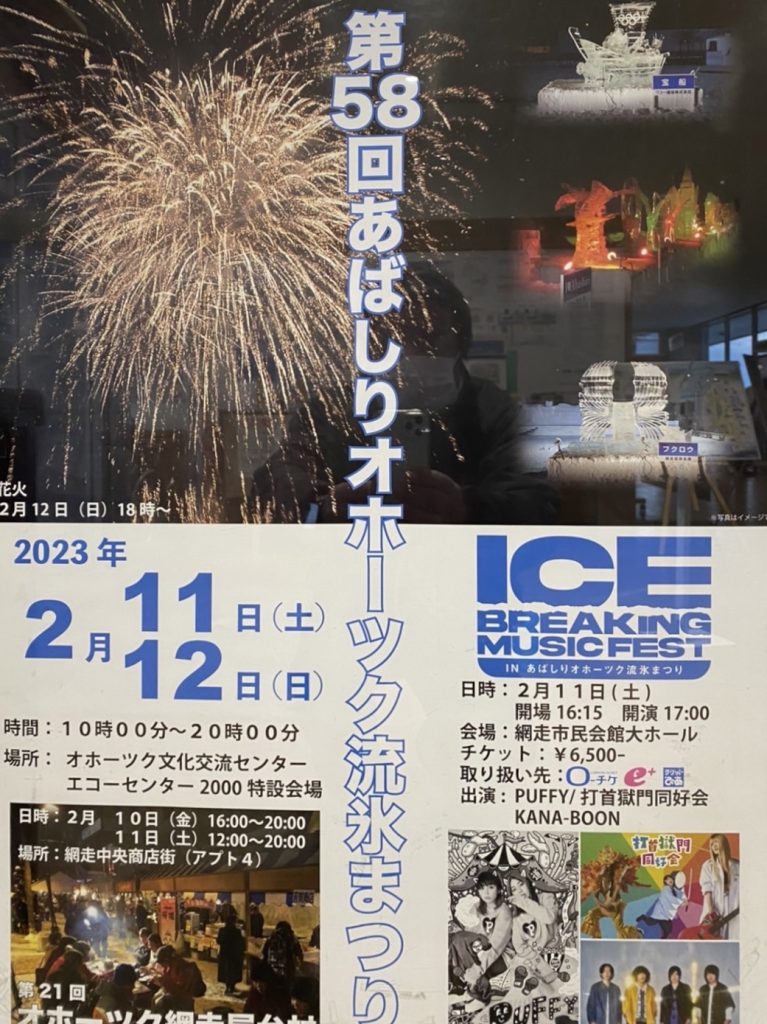 Along with the Drift Ice Festival is the Okhotsk Food Stall Center held at Apt 4, downtown shopping arcade. BBQ facilities will be set up along the arcade for visitors . Visitors will only need to purchase the meat/seafood from the stalls. Besides the BBQ, there's also ready made food like oden, fried chickens, noodles etc etc. And of course good Hokkaido beer and other drinks. It's really FUN! Before you realize you'll be toasting with locals sharing the same BBQ set!
Date/Time: February 10 (Fri) 16:00-20:00
        February 11 (Sat) 12:00-20:00
Place:  Apt 4 Shopping Arcade
Prepaid tickets for drinks available.
Anti-Corona measures will be taken.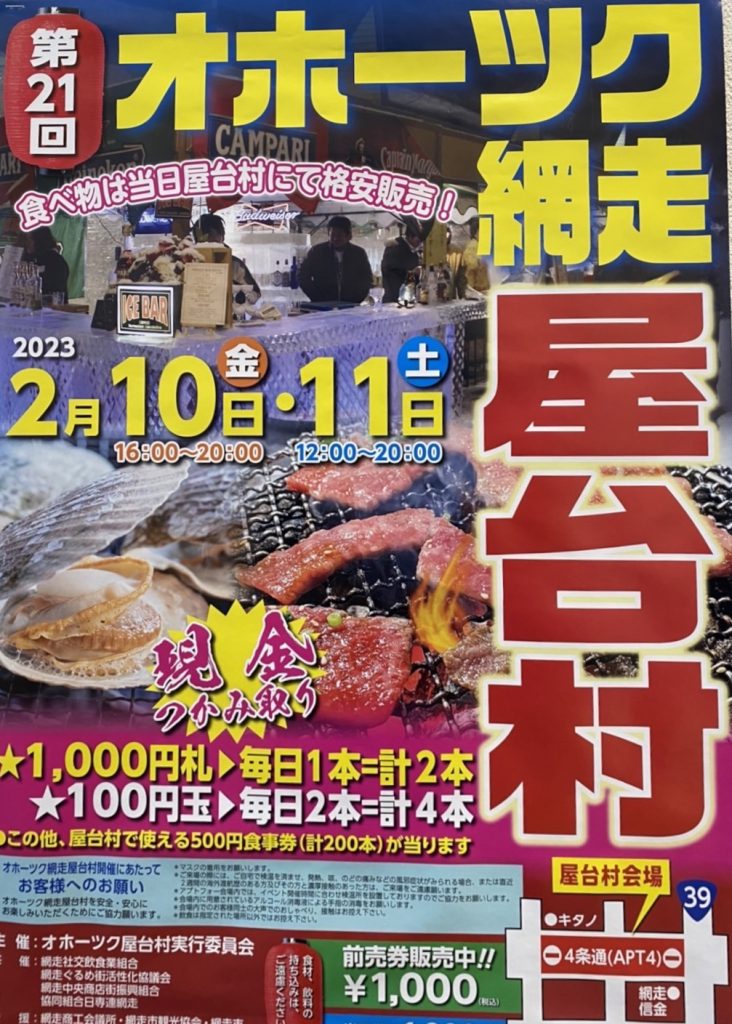 This year a special concert "Ice Breaking Music Fest", with a message to save the earth and the drift ice, will also be held during the event. We'll be having Puffy, Uchikubi Gokumon Dokokai and Kana-Boon at the concert.
Date/Time: February 11 (Sat) from 5:00pm
Place: Civic Center
       5 Nishi 1-chome, Minami 6-jyo, Abashiri City
Ticket: 6,500 yen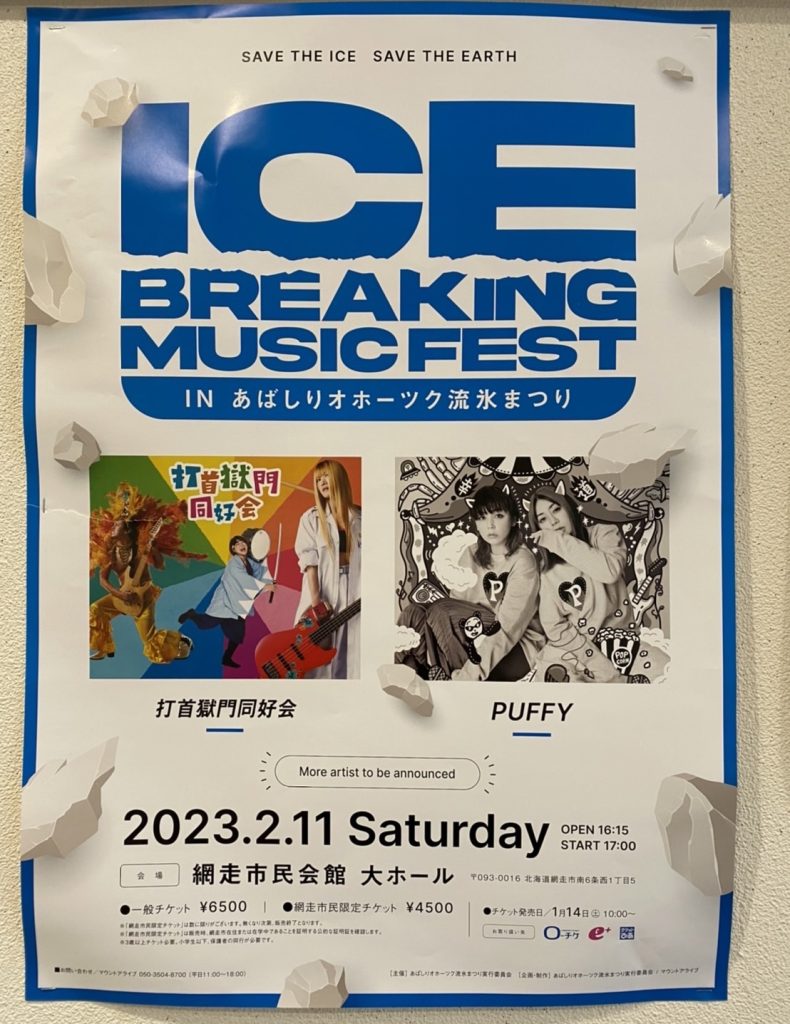 https://visit-abashiri.jp/en/event/b9b5c81d6a90669b636d2b1511eafef4416fbcc5.html