12. Mar 2023 | History
Hokkaido Trivia – How the Beer Industry Started in Hokkaido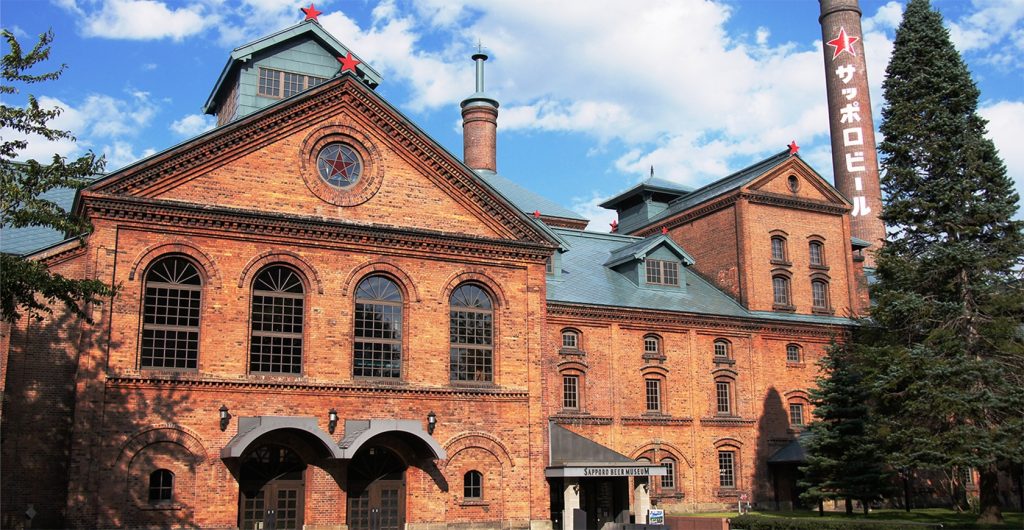 Hokkaido has more than 10 local breweries and is the home of Sapporo Beer, one of the national brands that has won many fans.
It all started in 1871, when the Irish Thomas Antisell, one of the government's foreign advisors from America, found wild hop plants in Iwanai, nearby Sapporo. This led to the founding of the government-owned brewery in 1876, the first brewery in Japan. The "red star" which is still used in Sapporo Beer's corporate logo was the symbolic mark of the Meiji government's Hokkaido Development Commision. You can see the extent of expectation the central government had towards this new business.

Among all possible locations, Hokkaido was selected for its similar climate to Germany, home of beer, and the type of water in this area. The fact that there was abundant wood to construct the facilities and also that the new brewery would help the industrial development of the new born Hokkaido prefecture were also the reasons why Hokkaido was selected.
The brewing factory that was used till 1965 in Sapporo was originally a sugar refinery that had closed earlier.
Today, Sapporo Beer has their headquarter in Ebisu, Tokyo, and the brewery in Sapporo, one of the Hokkaido's cultural heritages, is now open to the public as a museum that tells the story of the history of Japan's brewery. The museum also provides factory look-see (needs prior reservation) and restaurants where you can try out their premium taste.
If you're ever visiting Sapporo, our capital city, by all means visit this museum as one of your activities!
Sapporo Beer Museum websites:
Japanese https://www.sapporobeer.jp/brewery/s_museum/
English https://www.sapporobeer.jp/english/brewery/s_museum/