17. May 2019 | News
Catch-the-Crab!!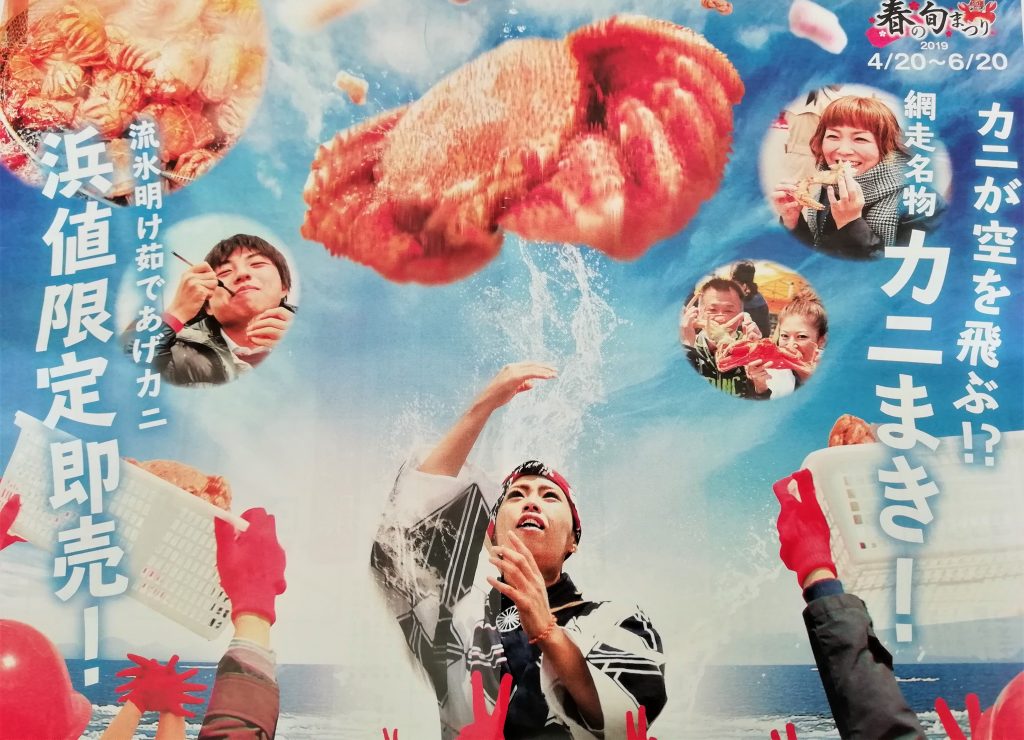 The annual "Catch-the-Crab!! event will be held again this year on May 19.
This is how it goes: First you need to buy the lottery ticket that includes all-you-can-drink (including beer) and 400 yen worth free shopping at the site. From those who bought the lottery ticket, total of 200 will win the ticket to the game. The game is to catch the boiled local hair crabs that will be thrown as much as you can!
Food stalls selling BBQ'ed beef, sea food, Japanese warm snacks, noodles etc etc and beer/soft drinks will be set up around the site. A local event to enjoy.
Time of the event: 10:00 – 16:00
Catch-the-Crab Game: 11:30 and 15:30 (twice)
Site: Abashiri Michi-no-eki (Abashiri Roadside Station)
Lottery Ticket: 1500 yen (advance ticket) / 2000 yen (purchased on-site)
For more details, please contact Abashiri Tourist Association (0152-44-5849). 9:00-18:00. English available.