11. May 2019 | Lifestyle
Happy Spring Day! Clam Hunting!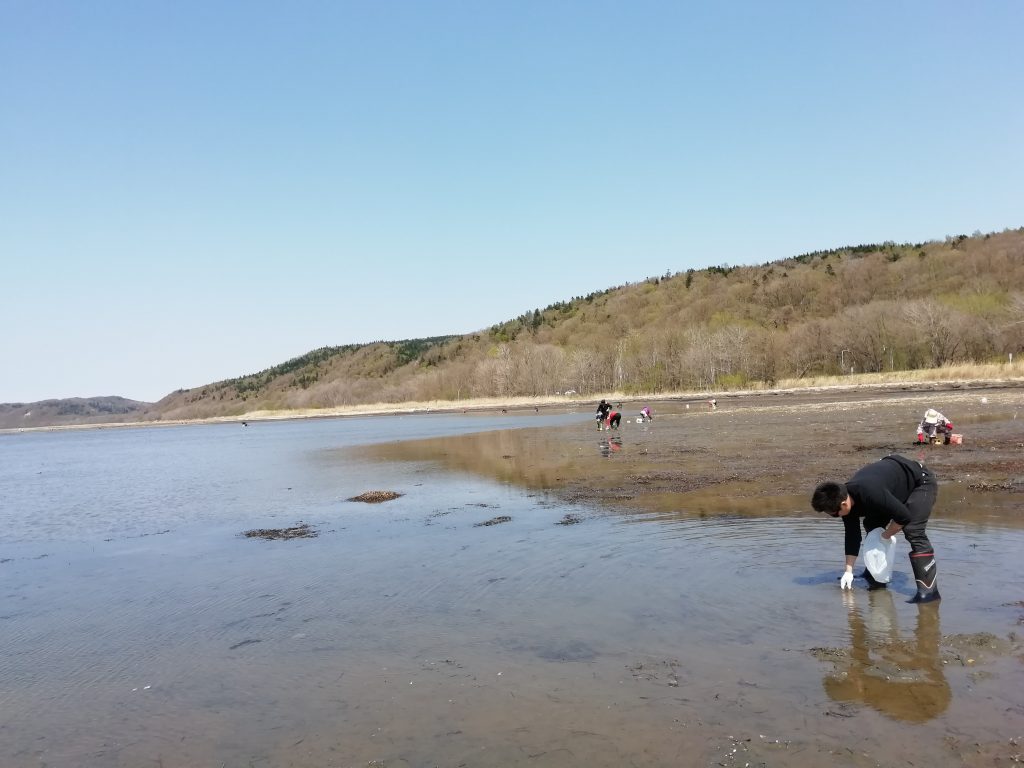 If you're staying at a bnb kind of place in Abashiri where you'll be provided with a kitchenette, why not provide yourself with the cooking ingredients?!
Clam! Flounder! Wild vegetable! Fishing flounder need some experience. But clam and wild vegetable hunting would be an easy nature hunting activity 😊 They are both locals' favorite spring activities.
Check out the timing of the low tide and off you go to Lake Notoro! Your bnb host can lend you the small rakes to use and tell you how to get there. But be careful. There's restrictions to what/how you can fish since Lake Notoro is a commercial fishing area and fishing license is needed for certain fish/shell fish.
Clam digging season continues till July 15.