28. May 2020 | News
Spring Update: COVID19 and Activity in the Woods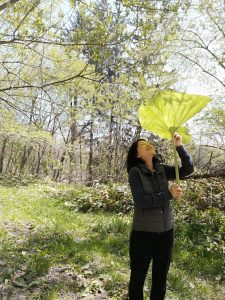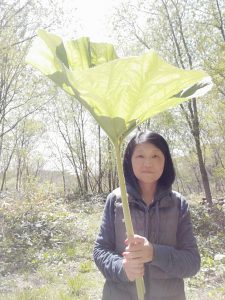 The State of Emergency Declaration is now lifted throughout Japan as of May 25 Monday. Nevertheless:

We still avoid meeting people or going out for long lunch and dinner. We still see people using handmade masks and healthcare people needing surgical masks and gowns. We still break our hearts to hear about age-old stores and restaurants closing down.
Hokkaido is still fighting with the second wave that we experienced ahead of other prefectures in Japan, but our lives are coming back little by little. Children started school (not full hours), more and more cars running on the street, many public facilities reopened, and many more people smiling 😊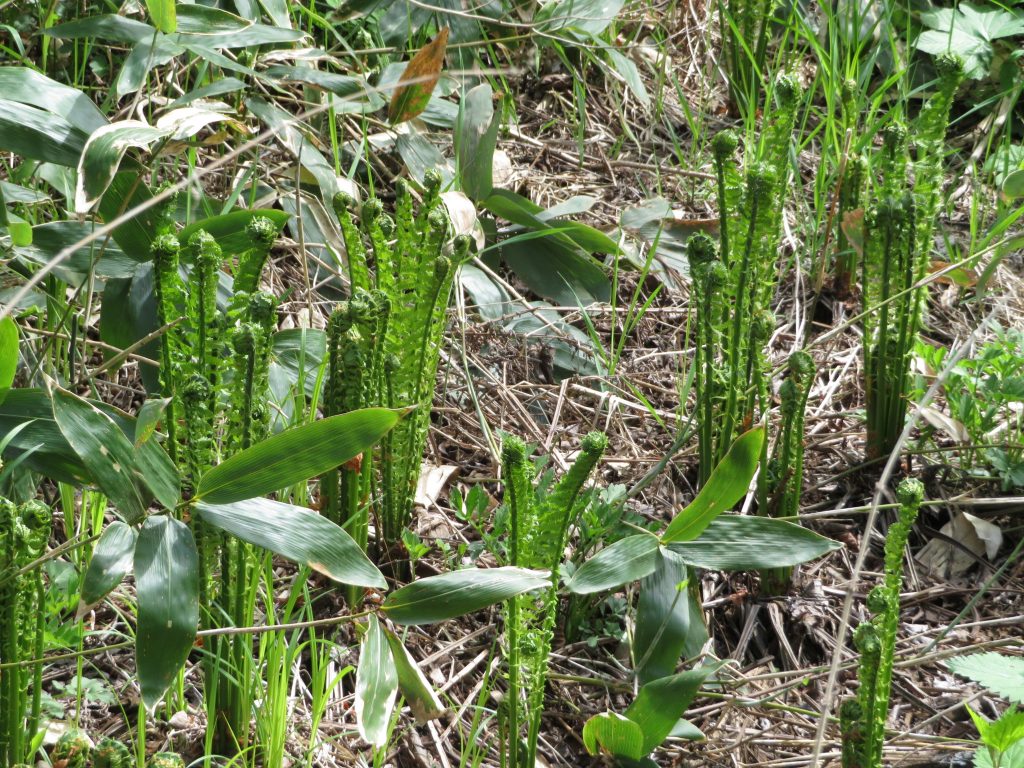 April to May is when Dosanko (slang for Hokkaido people) go off to the nearby woods to search for wild vegetables. The season starts off with Fuki-no-to (Butterbur buds), then goes on to Ainu negi (Alpine leek), butterbur stalks, Kogomi (Ostrich ferns), Warabi (Bracken-shoots), water cress etc etc.

Ainu negi is a rare plant for its botanical habitat. As the name tells, the Ainu people cherished the nutritious mountain vegetable. In mainland Japan it's called Gyojya Ninniku (Monk's Garlic) – however, unlike the Ainu people monks were prohibited from eating them since it was so nutritious and tonic that it hindered their spiritual training! I love its astringent garlicy flavor – stir fried with lamb or simply marinated in soy sauce as would an Ainu do.