18. Dec 2022 | Lifestyle
Hokkaido Trivia – Driving in Hokkaido in Winter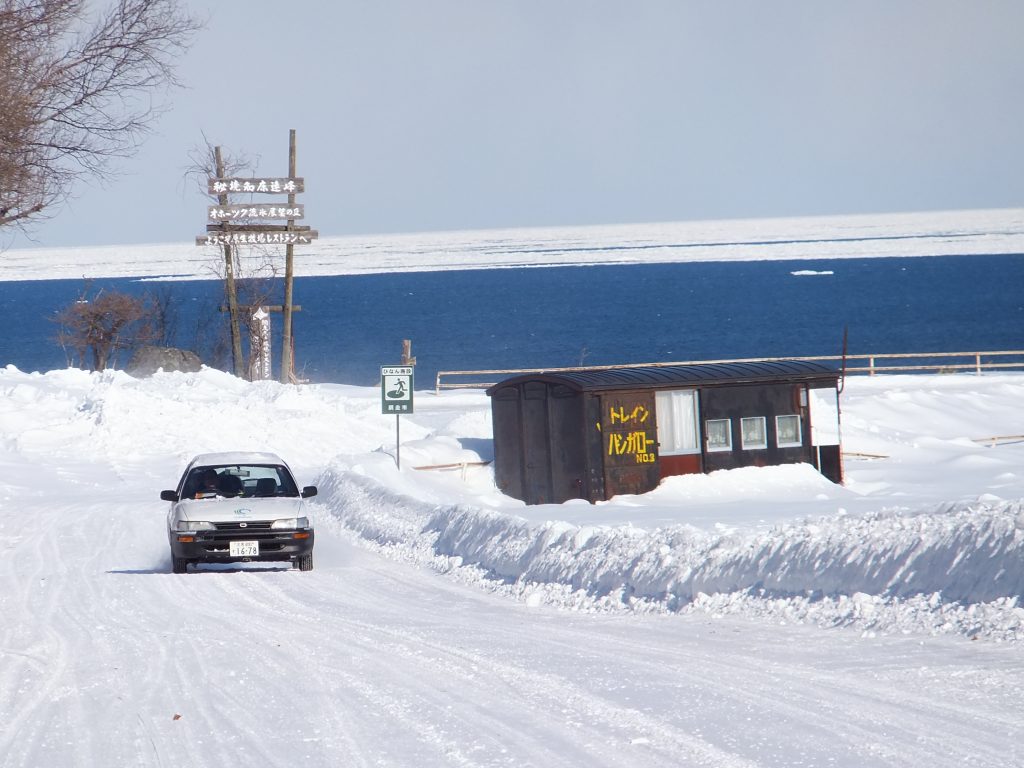 Today's topic is about driving in Hokkaido in winter. I've been living in Hokkaido for nearly 15 years, and yet I dread driving in winter. I need to be attentive to the weather forecast and be more than careful about my driving.
The two things that the locals are most cautious about when driving in winter is: (1) the icy road and (2) what we call "white out" – the site completely unseeable because of snow and wind.
(1) The snow and ice that melted under the warm daylight freezes during the night. And in the morning the roads are icy and slippery. They could be covered with snow that fell during the night, but underneath the thin layer of powder snow is the icy road. That's why we drive a 4WD and not 2WD.
(2) White out can happen when it's not even snowing. The wind can blow off the feather-weight powder snow on the road to the air, blocking your sight. It's tremendously dangerous because you can't see 1m ahead of you. Believe me, it is REALLY scary!
I have to remind you that the intention of writing this is NOT to promote you to drive in Hokkaido winter. It's just a stretch of the trivia information I've been posting here on our lives and custom.
I suggest strongly that you do not rent a car in winter unless you're used to driving in the snow. Unless you NEED to drive, you should depend on guided tours and public transportation.
Have a safe trip and enjoy your activities here!