19. Mar 2023 | Others
Hokkaido Trivia – Our Soft-serve Ice Creams
Hokkaido is a popular travel destination not only for foreign tourists but also for Japanese. And it's the Japanese travelers that exclaim that the soft-serve ice creams in Hokkaido are ALL superb in taste – beyond any soft-serves you find in Japan! They're so thick and creamy and milky and yet so soft! They also come in various flavors these days.
Hokkaido's soft-serve ice cream is the result of using fresh milk provided directly from the dairy farms. Having worked at a dairy farm in Hokkaido myself in the past and having the experience of providing our fresh milk to a local ice cream pâtissier, I know how much time and effort is needed to get the "exact" milk for the ice creams. In our case, the specific proportion of thick Jersey milk and the lighter Holstein Friesian milk decided the taste of the ice cream. The Hokkaidoites are proud to say that our soft-serves are collaboration of the passion of the pâtissier and the labor of the dairy farmers (and their cows, of course💓).
In Abashiri, we have Rimo, whose owner is an award-winning ice cream pâtissier. You can try his soft-serves at the coffee stands either at the Drift Ice Museum (salted caramel flavor) or Abashiri Road Station (soda pop flavor topped with popping candies).
And if by any chance you missed our soft-serves during your tour, don't worry. You'll still be able to devour one of the kind soft-serves at the airport just before you end all your activities in Hokkaido and head for home!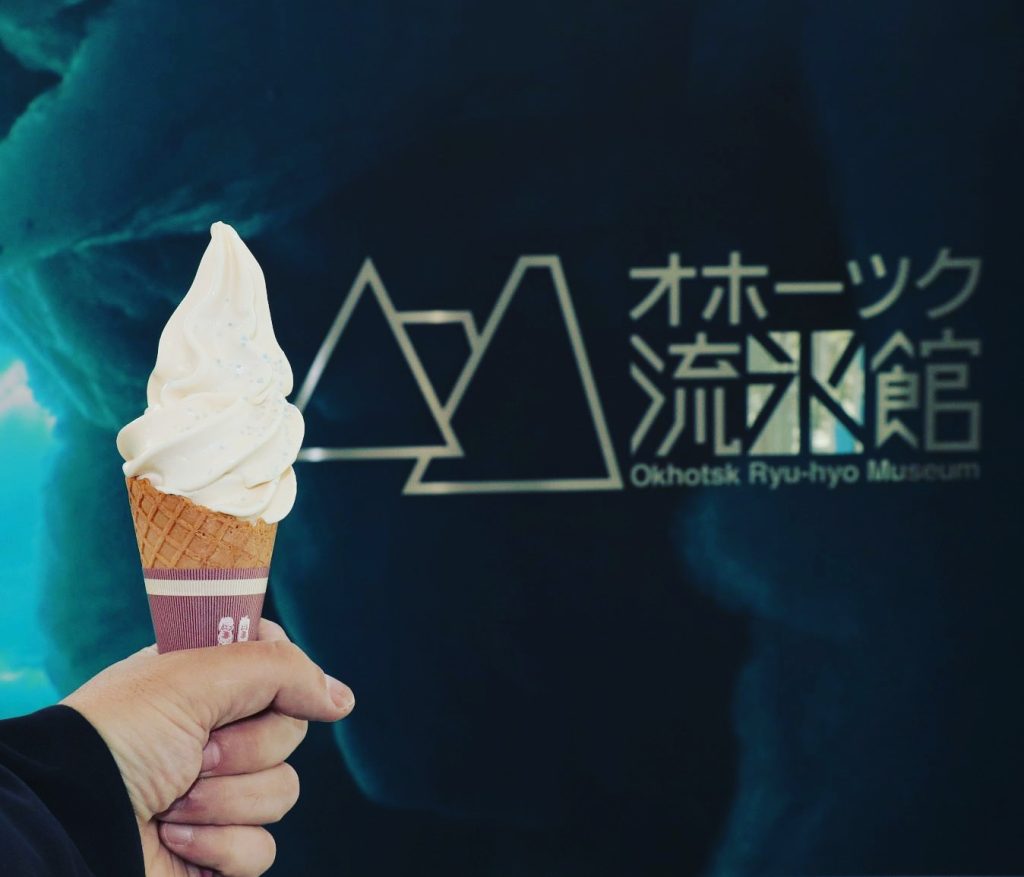 *Written by Junko, owner of this website and national licensed tour guide in English language.