7. Dec 2019 | Others
Introducing Our Winter Programs 1 – Smelt Ice Fishing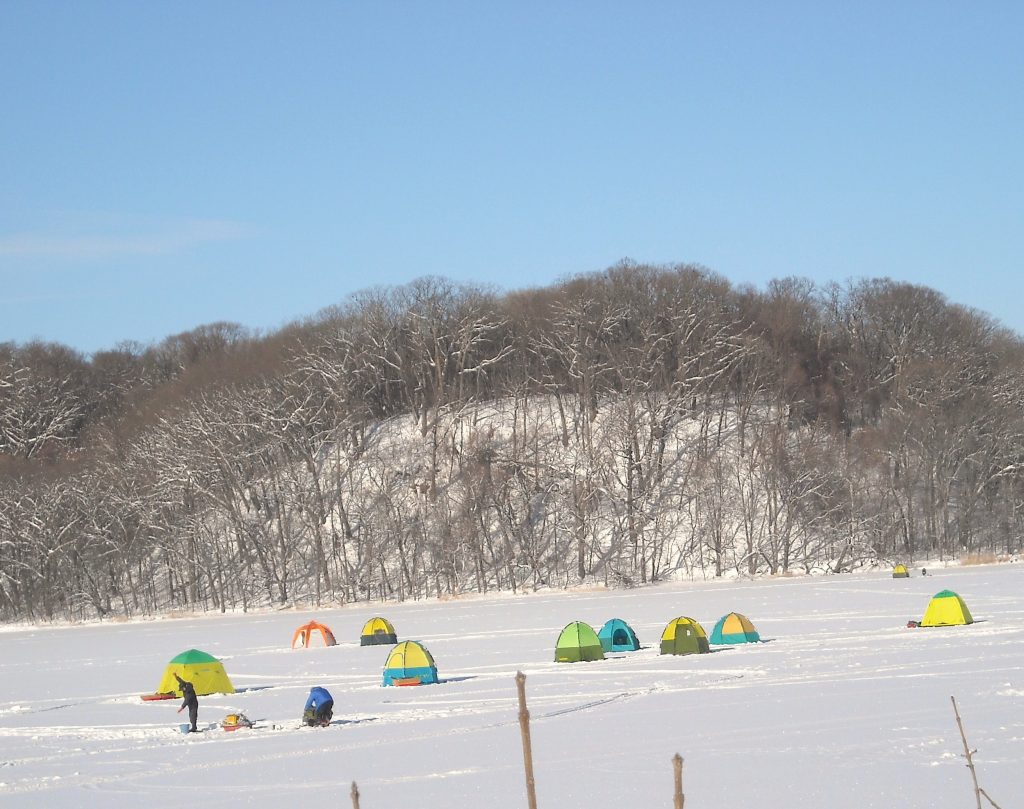 Lake Abashiri has been famous for commercial fishing since 1920. It's now famous for their freshwater clams and "wakasagi" (smelt). Just as digging clams is a favorite local event in spring, fishing wakasagi under the frozen Lake Abashiri is a seasonal winter event.
Wakasagi is a small freshwater fish about 5-10 cm from the salmon family. We usually eat it deep fried with a sprinkle of salt.
Season starts in January every year as soon as the lake freezes to more than 50-60cm in depth (hopefully January 5 this year) till mid-March. All the fishing gadgets can be rented.
Price: Y4,000 per person (incl. rental fee for fishing gadgets and fishing license)
(1) Additional Y2,000 or more/group for tents
(2) Additional Y1,000/group if you'd like to cook on spot
Duration: approx. 2 hours
If you're staying in this area during the weekend of January 18-19 with some fishing experience, you might want to challenge the Wakasagi Fishing Contest held every year at Lake Abashiri.  It needs prior reservations by December 20 and there's also some rules to keep (like you have to be in a group of 3, you have to use the gadgets provided by the committee etc) but it's a chance to win Y100,000!
Please contact us at info@ahww.jp for more details.